Welcome to Sage Wellness and Massage, LLC
Helping your body heal itself since 2002.
Deborah Blais, LMT, Owner NH Lic#1999M
37 So Spring St, Concord, NH
603-620-8690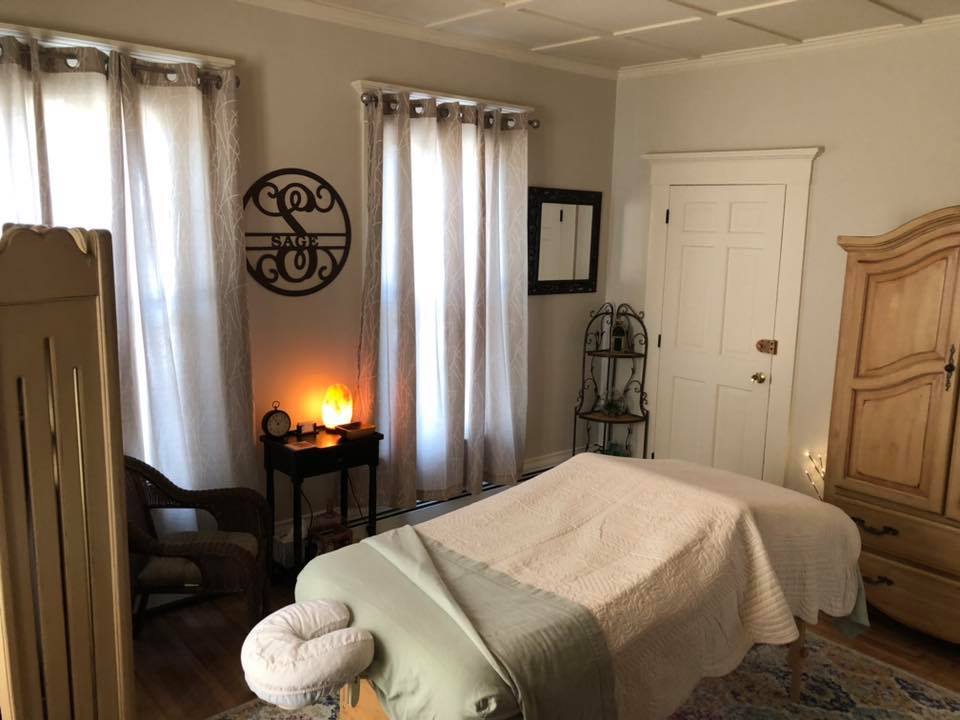 COVID-19 NOTICE
We are open! We have received guidance from the Governor's Economic Reopening Taskforce, Federation of State Massage Therapy Board, Associated Bodywork & Massage Professionals and the Center for Disease Control that we utilize and practice with every client so that we may work with you in a safe manner. (Yes, lots of guidance because you matter!)
We look forward to seeing you! Feel free to call, text or email us with any questions you may have.
Massage Therapy
-Relieves muscular tension and pain
-Reduces adhesions and scar tissue
-Improves circulation which provides vital nourishment to the organs improving immune system function
-Reduces blood pressure
-Improves joint flexibility
-Promotes relaxation and stress reduction through the release of endorphins, the bodies natural "feel good" hormones
-Reduces mental and physical fatigue
-Recent studies show, receiving a one hour massage is like getting 7-8 hours of sleep!
For your good health, choose therapeutic massage!