Located at 37 So Spring St in the capital city of Concord, NH. Quiet and peaceful location with free street parking.
Appointments available;
Monday - Friday 9:00 am - 7:00 pm and Saturday 9:00 am - 2:00 pm
With Deborah Blais, LMT
Therapeutic Massage
This very relaxing and highly therapeutic massage using oil and/or lotion, long flowing strokes, kneading and gentle compression applied to the more superficial layers of muscle. Swedish massage relaxes muscle tissue, improves circulation and eases aches and pains. 30 minutes $55, 60 minutes $85, 90 minutes $110
Neuromuscular/Trigger Point Therapy
This modality treats those painful "knots" or specific areas of high neural activity to break cycles of spasm and pain; providing pain relief and increased mobility and flexibility. 30 minutes $60, 60 minutes $90, 90 minutes $115
Essential Oil Application Technique (FKA Raindrop Technique)
High quality, trusted essential oils fall like raindrops onto your spine. Warm towels are applied to increase absorption of therapeutic properties into your skin. A flowing, gentle massage then brings physical, mental and emotional balance to the body. 60 minutes $90, 90 minutes $115
Hot Stone Massage
Warm, smooth basalt stones are used to gently warm and massage away muscle tension and stress. The warmth and pressure of the stones allows for deeper work if needed. Very comforting and deeply relaxing. 60 minutes $90, 90 minutes $115
Add an exfoliating back polish with salt or sugar scrub to any massage service for $10. A mixture of coarse salt or sugar with a carrier oil and essential oil is applied to the back using gentle, flowing strokes to exfoliate dead skin. It is then wiped off using warm, soft towels. Feels like a wonderful back scratch!
Siesta ~ Time for you
Becoming very popular! Add a 15, 30, 45 or 60 minute siesta after your massage or as a stand alone service. Relax or fall asleep on the warm massage table with a pillow & blanket, soft music or white noise in the background. Regular naps can reduce your risk of heart disease. $10 for 15 minutes, $20 for 30 minutes, $30 for 45 minutes and $40 for 60 minutes.
Medical Massage
Working with your referring health care provider, we help to resolve medical conditions diagnosed by your physician. During your medical massage treatment, your massage therapist will incorporate several massage techniques to treat your medical condition. This is an outcome-based treatment plan which includes specific follow-up recommendations. Detailed clinical notes are submitted to your referring provider upon request. 60 minutes $130, 90 minutes $180.
Visa, Mastercard, Amex and Discover, cash or check accepted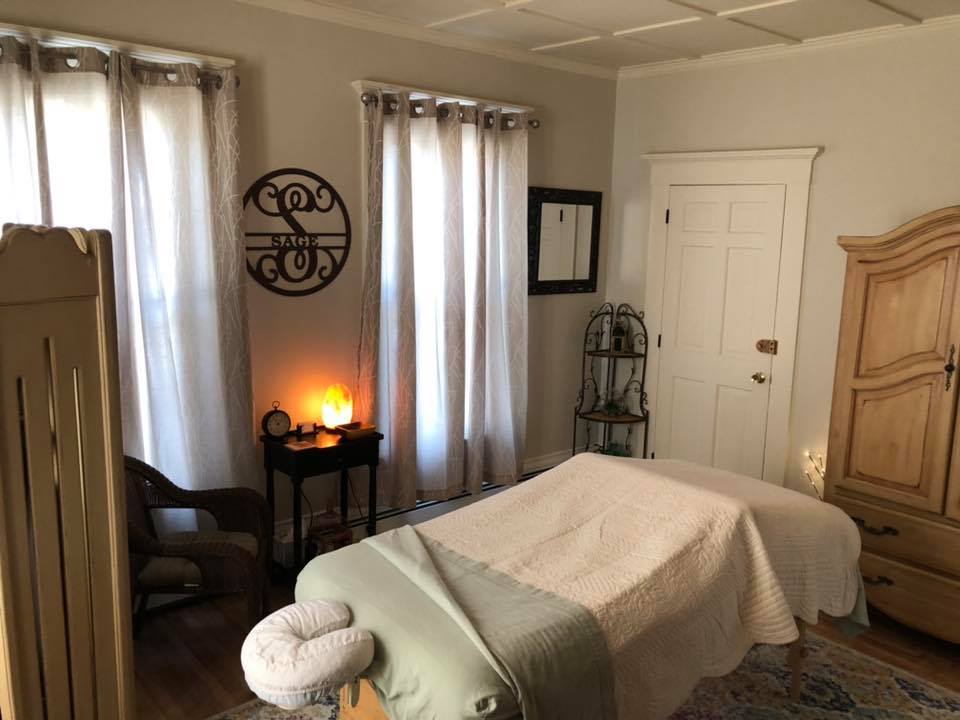 Cancellation Policy
We understand that unanticipated events happen occasionally in everyone's life. In our desire to be effective and fair to all clients, the following policies are honored:

24 hour advance notice is required when canceling an appointment. This allows the opportunity for someone else to schedule an appointment. If you are unable to give us 24 hours advance notice you will be charged the full amount of your appointment. This amount must be paid prior to your next scheduled appointment.

No-shows
Anyone who either forgets or consciously chooses to forgo their appointment for whatever reason will be considered a "no-show." They will be charged for their "missed" appointment.

Late Arrivals
If you arrive late, your session may be shortened in order to accommodate others whose appointments follow yours. Depending upon how late you arrive, your therapist will then determine if there is enough time remaining to start a treatment. Regardless of the length of the treatment actually given, you will be responsible for the "full" session. Out of respect and consideration to your therapist and other customers, please plan accordingly and be on time.

We look forward to serving you!
Please note, administration fees apply when clinical notes are requested to be sent to other health care providers.